What is Managed Pressure Cementing?
Managed Pressure Cementing (MPC®) is adjusting the annulus pressure during cementing operations.
Why is This a Challenge
Cementing operation involves pumping high density and thick cement slurries into the wellbore. The cement slurries will increase the Equivalent Circulating Density (ECD) both due to the high density and increased frictional pressures due to the higher viscosity. The increase in ECD seen during cementing is problematic in formations with low fracture pressure and/or tight annulus clearances. Losses can commonly occur in these cases, compromising the integrity of the cement barrier. If isolation is not achieved from the cement operation, then communication of fluids and gas can occur between formations and to seabed. Remedial cement repair is often difficult and costly.
Cementing challenges can occur during all sections in the well, from top holes to the reservoir.
What Are Your Options
Lower displacement rates and reduce length of cement column to reduce the ECD. These can negatively affect the quality of cement and reduce the chances of achieving a competent cement barrier.





Use a lightweight cement with reduced density. A lightweight cement will reduce the ECD, however there is usually an increased cost or decrease in quality. Using different blends add complications to logistics by using different bulk cement and chemicals.




For top-holes, use RMR® together with MPC® adaptor to adjust pressure during cement operation. MPC® can reduce pressure while placing cement and can increase pressure after cement is in place to mitigate

shallow flow

. MPC® can enable you to avoid using a lightweight cement.



For sections after the riser is in place use EC-Drill® to adjust pressure during any cementing operation.
How We Help You With Managed Pressure Cementing
Riserless Mud Recovery together with the Managed Pressure Cementing (MPC®) adaptor can be used in top-holes to adjust pressure during cementing operations. In addition, MPC® creates a closed loop system so you can have complete volume control during the entire cementing operation. This enables you to monitor the returns and confirm cement to seabed in a reliable manner. MPC® can also be an alternative to costly lightweight cement blends commonly used in top holes.
EC-Drill® Controlled Mud Level can be used after the riser is run to manage pressure during cementing operations. EC-Drill® has been used to successfully cement casings, liner, and balanced plug cement operations. With EC-Drill® you can avoid having to use costly lightweight cements in your challenging sections while achieving a competent cement barrier.
EC-Drill® also assists in running casings and liners to TD by compensating for the surge pressure while tripping in.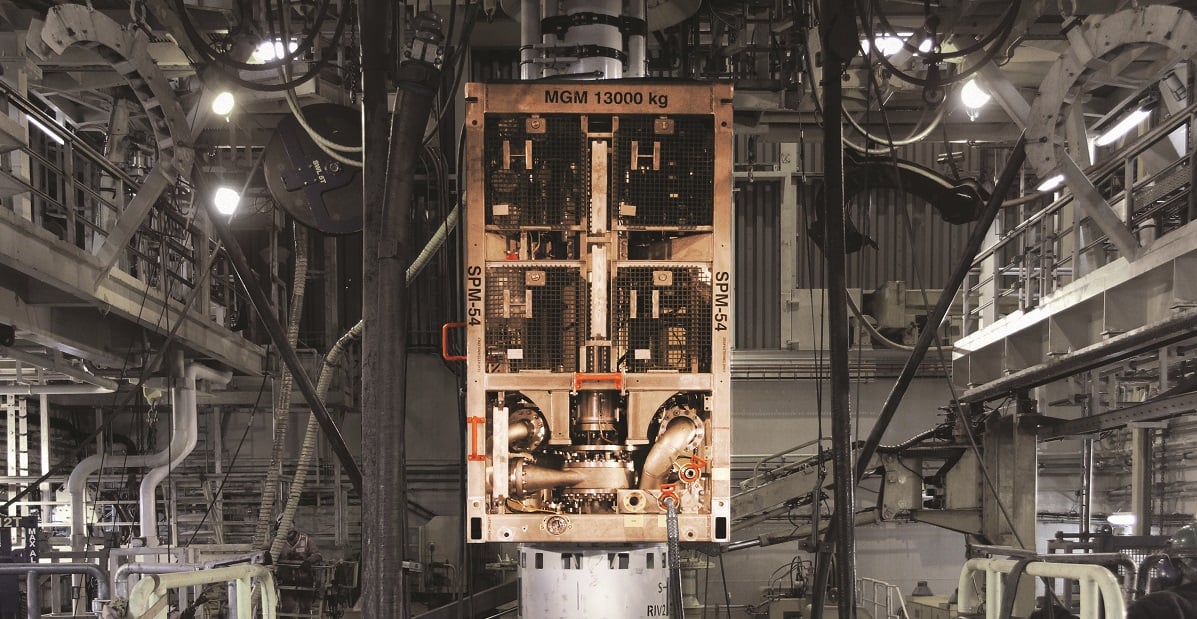 EC-Drill® is a Controlled Mud Level (CML) technology that allows manipulation of bottom hole pressure (BHP) while drilling a well. The system controls the BHP by adjusting the fluid level in the marine drilling riser, and thereby the hydrostatic pressure applied.
The MPC® Managed Pressure Cementing system provides safe isolation of problematic zones - cost effectively - even in challenging narrow pressure window scenarios.