What is Deepwater and Ultra Deepwater Drilling?
Deepwater drilling is typically defined as operating in water depths of greater than 4,000 feet (1219 meters), whereas Ultra Deepwater starts at water depths greater than 7,000 feet (2,134 meters). There is no single definition for Deepwater and Ultra Deepwater, there are differences in the definition across different regions and companies around the world, as well as over time.
One thing we know for sure; The challenges of Deepwater drilling become greater the deeper we go.
Why is This a Challenge?
Deepwater drilling brings considerable challenges: high pressures and unstable overburden, Narrow Operating Windows, high temperatures, large number of strings with small annulus clearance, and increased risk of high intensity well control incidents.

The effects of Non-Productive time become more severe in deepwater operations as the cost of operations increase from shallower water depth operations.
What Are Your Options?
Depending on the well's challenge there are a number of different solutions for deepwater and ultra deepwater wells. Regardless of the challenges, cost, time, and, above all else, safety are of critical importance. Any technology that can reduce the time spent on well construction, especially unforeseen and contingency operations, while enhancing the ability to monitor and respond to changes in the well is a vital tool to deepwater operations.
How to deal with Deepwater and Ultra Deepwater Operations.
EC-Drill® Controlled Mud Level technology is a Managed Pressure Drilling system. It utilizes a Dual Gradient effect to create pressure profiles matching the operating window enabling longer sections to be drilled. The unique Early Kick and Loss detection provides earlier notification of volume changes in the well. EC-Drill® is ideal for Narrow Operating windows, managing lost circulation, performing Managed Pressure Completion, and quickly responding to changes in the well by adjusting bottom hole pressure for drilling, cementing, and tripping operations.
The EC-Drill® Dual MPD System offers improved Influx Management capabilities beyond other MPD systems.
An overbalanced mud weight is used with the controlled mud level enabling conventional drilling to be returned to at any time.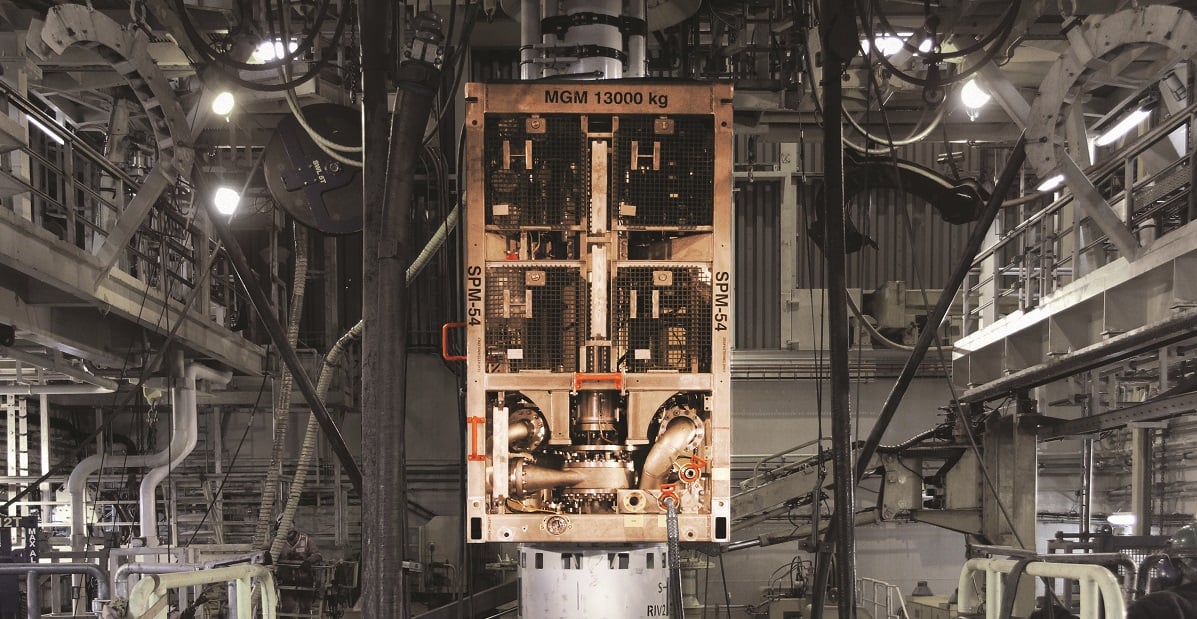 EC-Drill® is a Controlled Mud Level (CML) technology that allows manipulation of bottom hole pressure (BHP) while drilling a well. The system controls the BHP by adjusting the fluid level in the marine drilling riser, and thereby the hydrostatic pressure applied.