What is RMR®
The RMR® Riserless Mud Recovery system is a risk-reduction tool that enables the drilling of a better quality, more stable top-holes - safer, quicker and with less environmental impact. This Dual Gradient Drilling system is an innovative way to return mud and cuttings to the rig before the marine riser is run, without discharge to the seabed. With RMR® there is no 'Pump & Dump'.
Thanks to its closed-loop design, engineered fluids can be used on the top-hole section and recycled - which makes sense safety-wise, environmentally and financially.
Where Do You Apply RMR® Technology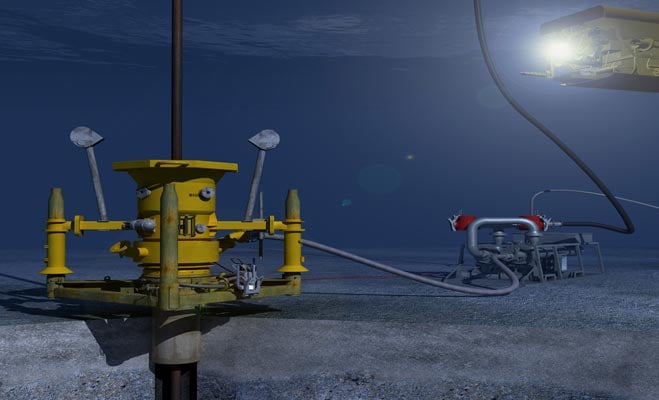 Top-hole instability can threaten the integrity of the entire well structure. The top-hole section is the structure that the rest of the well relies on.
Primary well control before BOP/riser installed
Ability to check for shallow-hazard influx without a pilot hole
Improved hole stability
Deeper surface casing
Fewer casing strings
Top-hole mud-log data and cuttings
No cement top-up jobs required
Zero discharge at seabed
Safe identification of gas
Better conductor/Xmas Tree stability
Mud volume control in surface hole
Fast gain/loss indication
Real-time visual monitoring of the well
No smothering of seabed by cuttings
Lower risk of undermining well/template
You can rely on our experience - RMR® has been used on more than 1000 wells to date all over the world for a decade and a half.
Using the system, an operator eliminated a 20" casing and successfully set 13 5/8" surface casing down to more than 2,350m (7,710ft). The system has been deployed from shallow waters down to more than 1,400 m (4,600 ft) in deep water application.

The RMR® system has an electrical pump (SPM) placed on the seabed, and a funnel (SMO) on top of the Subsea Wellhead. By connecting a suction hose between the funnel and the subsea pump, the system pumps out mud, cuttings and debris coming from the well, and returns it to surface and over the shakers through the return line. The level of mud in the funnel is constantly monitored by cameras and pressure sensors to make sure that everything is pumped to surface and nothing is spilled to sea. The suction point is placed as low as possible on the funnel to also make sure that seawater does not contaminate the mud that is pumped back to surface.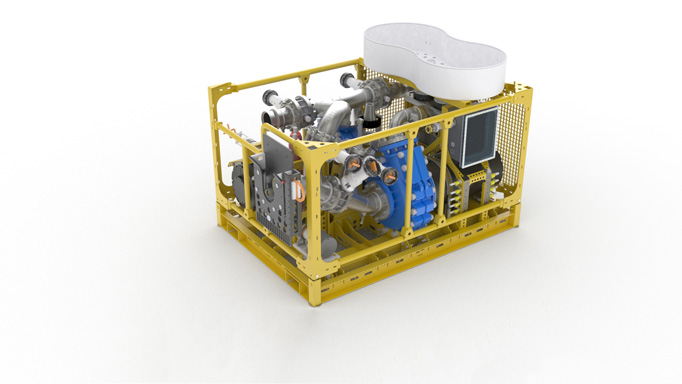 Watch the RMR® technology animation
A large number of successful drilling operations all over the world have proven the RMR® technology to be a highly beneficial solution for drilling top holes in difficult downhole conditions, as well as reducing conductor/casing
strings.
Get in depth knowledge about the RMR® system by reading our product material.